Consequential Associations
On 22 April 2019, Preferred.AI minted a new PhD. Trong Le passed the defense of his PhD dissertation, entitied "Modeling Sequential and Basket-Oriented Associations for Top-K Recommendation".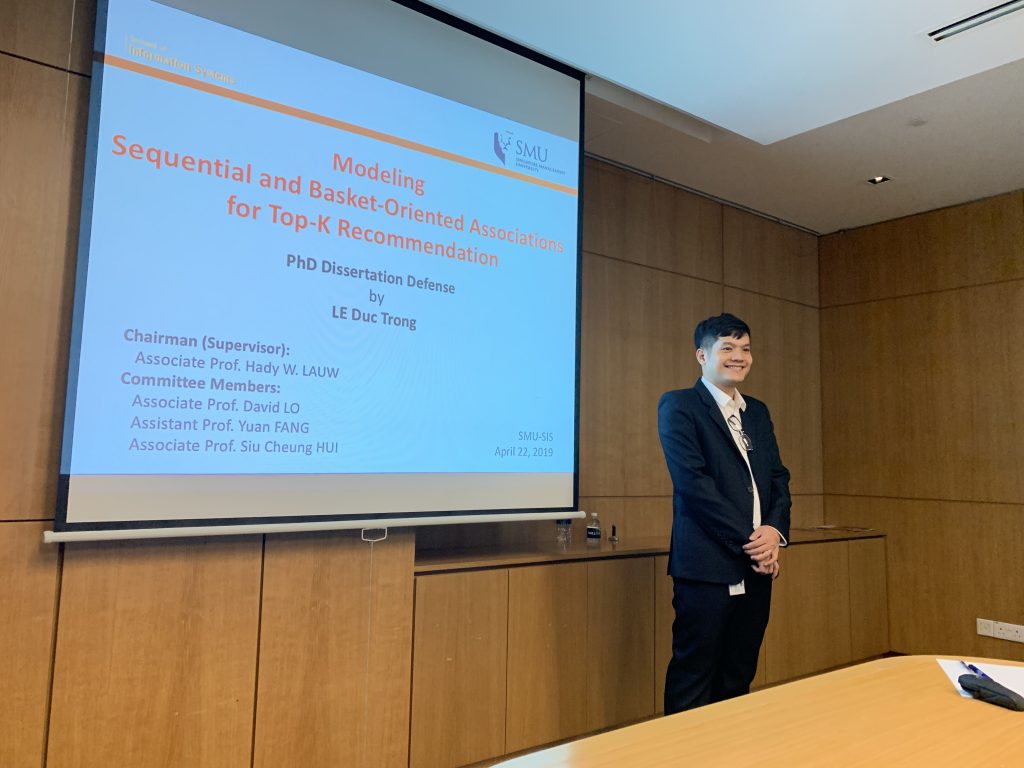 In his research, he develops models for arriving at a list of K items (products or services) to be recommended to users. Whereas the majority of works in the literature are preoccupied with the relationship between users and items, his perspective focuses on the associations among items themselves. These associations may be sequential (items ordered over time) or basket-oriented (items co-occurring together).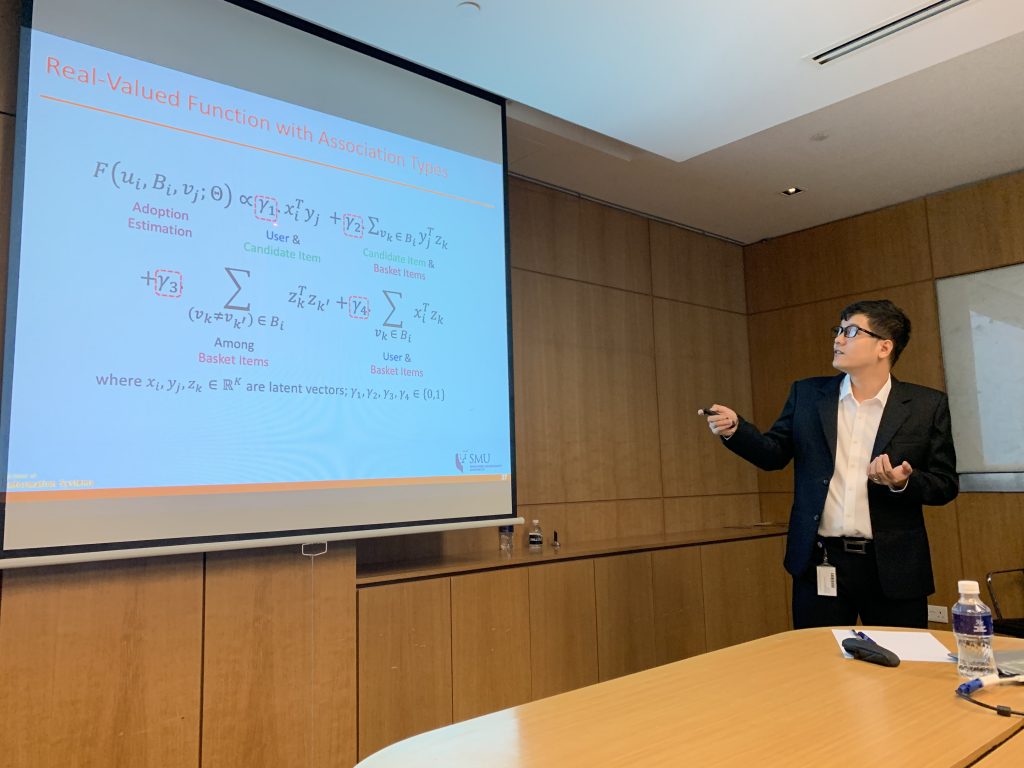 Beyond individual types of associations, he further explores formulations where sequential and basket-oriented associations come together in a seamless way, showing that leveraging both associations result in performance improvements.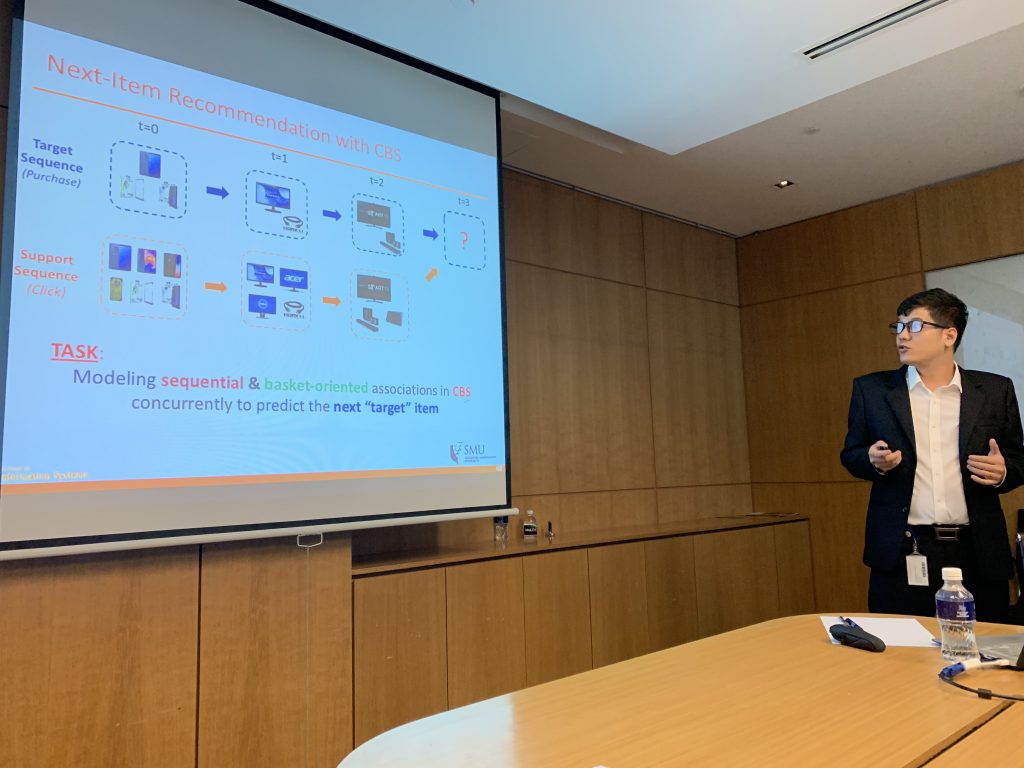 The dissertation is the fruit of a five-year labour. Trong Le began his PhD study at SMU School of Information Systems in August 2014. Our associations over these years have been consequential. Not only do his publications appear in the top AI conferences, but he has also been a sympathetic presence in the group.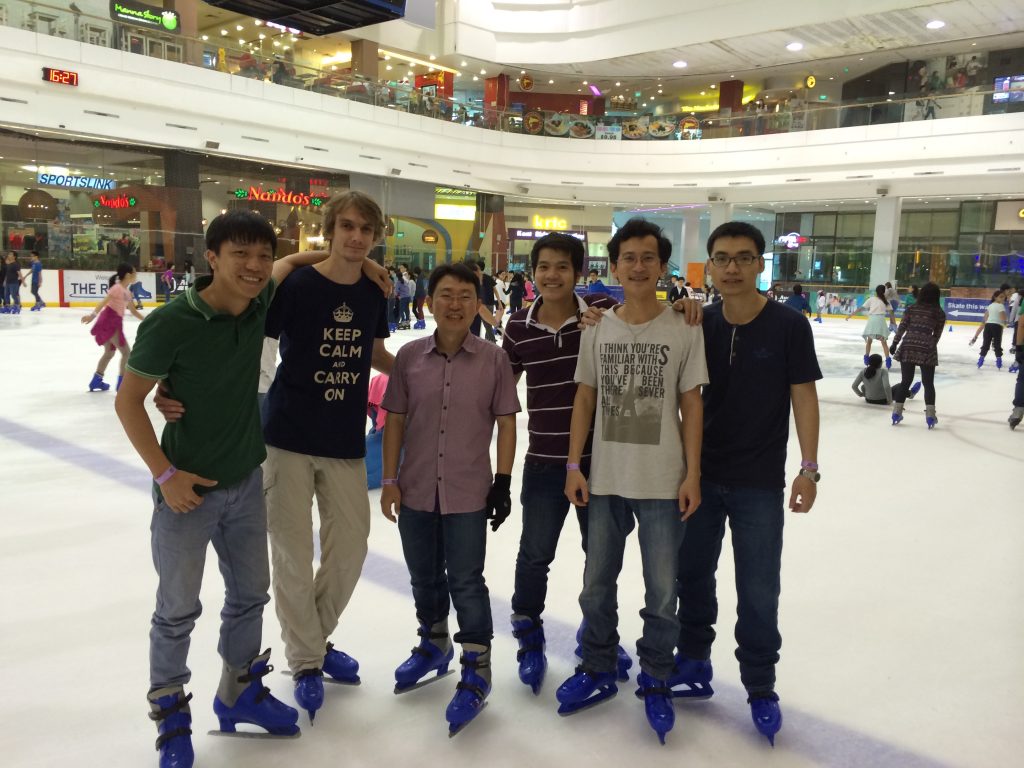 In euphoria upon an achievement unlocked, and anticipation of the future that awaits, we celebrated in a moment of fellowship over two towers (that magically turned to three) at King Ohmii@Robertson Quay, a few days before his return to Hanoi.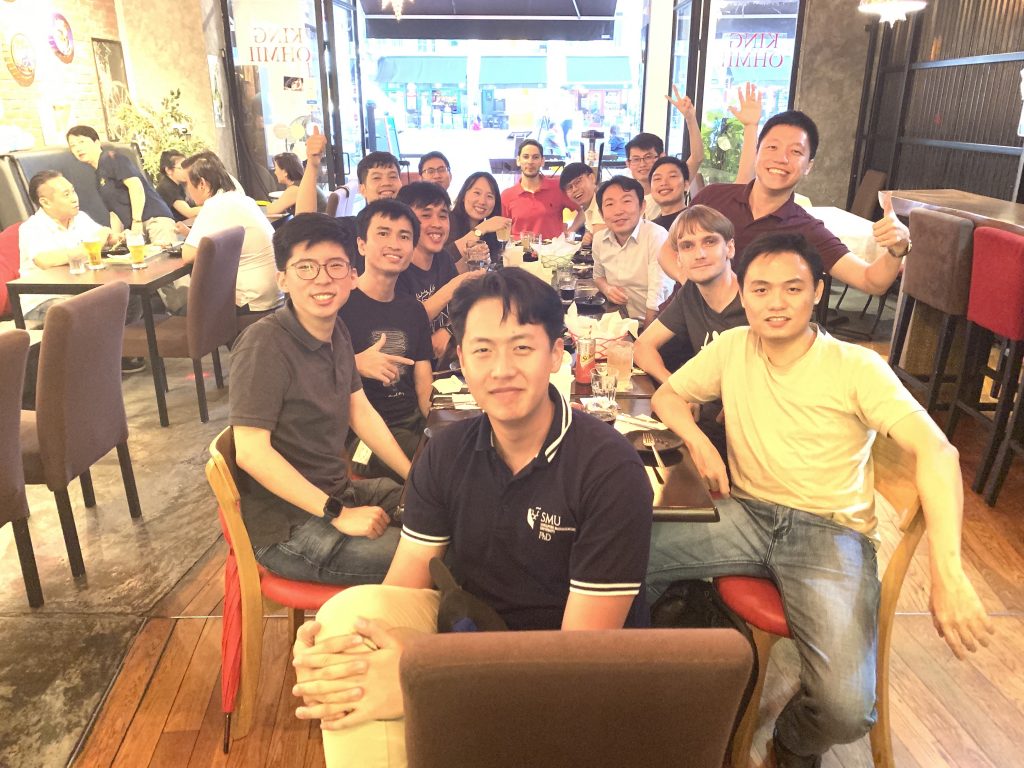 Wait a minute ~ "fellowship", "two towers", "King", "return"? These words could have leapt out of the Lord of the Rings trilogy. Well, that's probably quite fitting. After all, PhD study is just as long and heroic a saga, and the association forged in our journey together is the ring that binds us all.
Congratulations Trong Le on your PhD graduation!