KDD 2023 in Long Beach, California
In August 2023, Hady attended the 2023 ACM SIGKDD International Conference on Knowledge Discovery and Data Mining, also known as KDD 2023. The conference was held at the Long Beach Convention Center.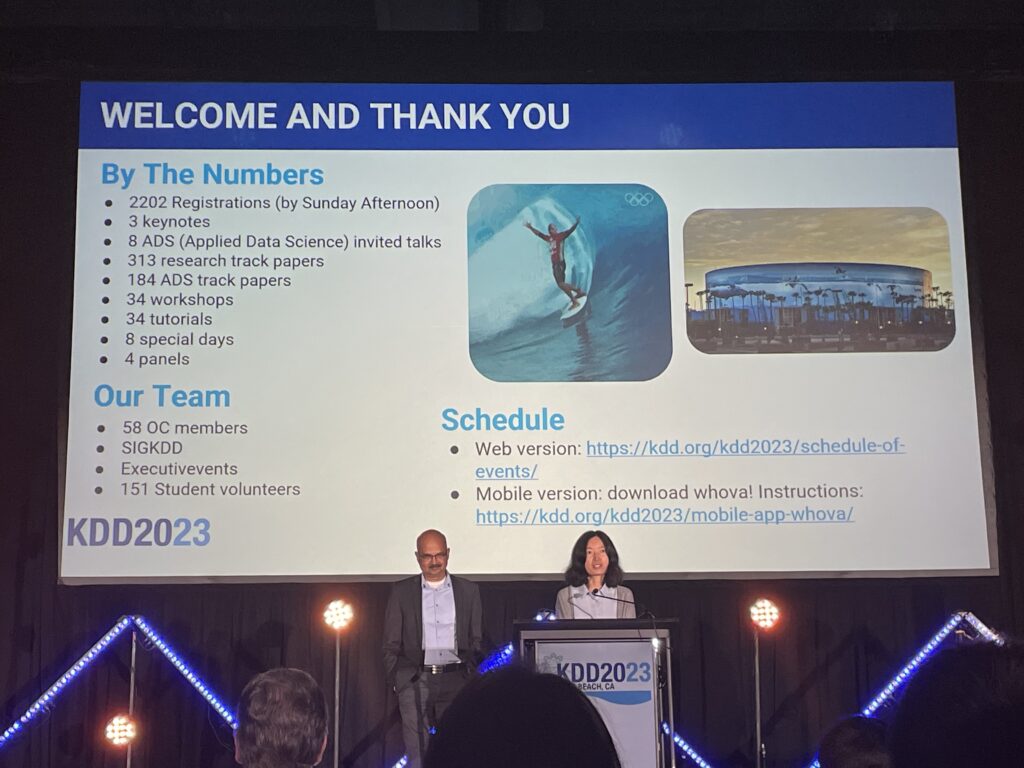 The conference was run in fully in-person mode. The rich program included 313 research track papers as well as 184 applied data science papers. In addition, there were numerous workshops and tutorials that took place across the five conference days.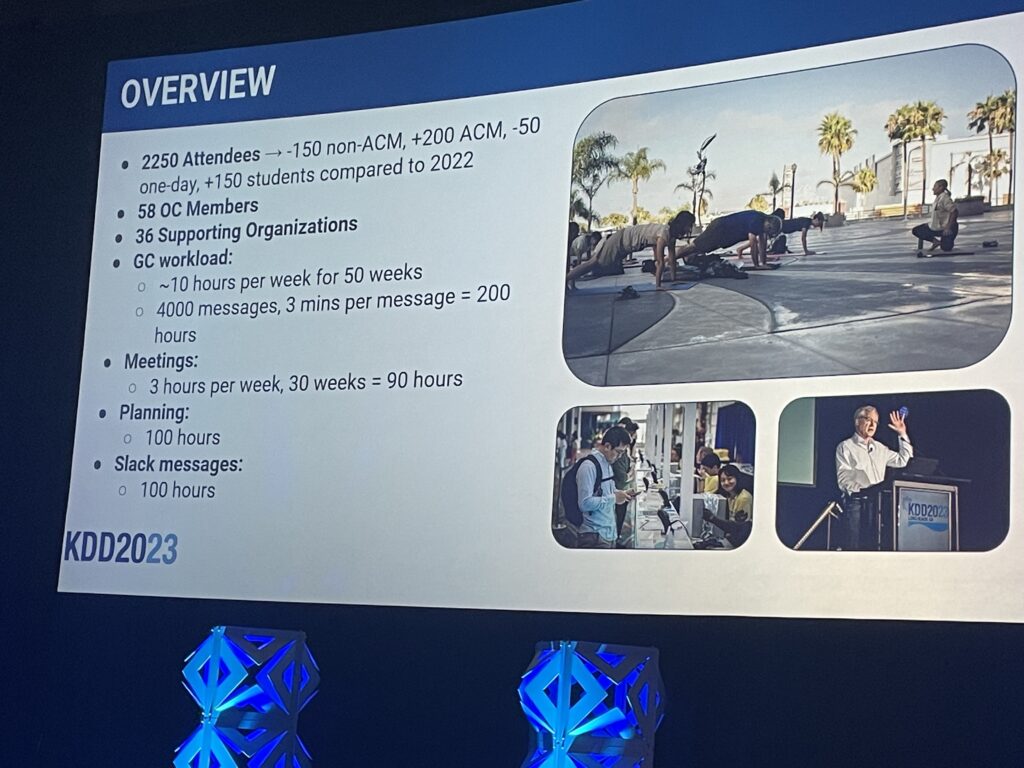 It was particularly impressive that in the midst of the academic programmes, the conference also organized yoga in the morning and offered child care to conference attendees with young children.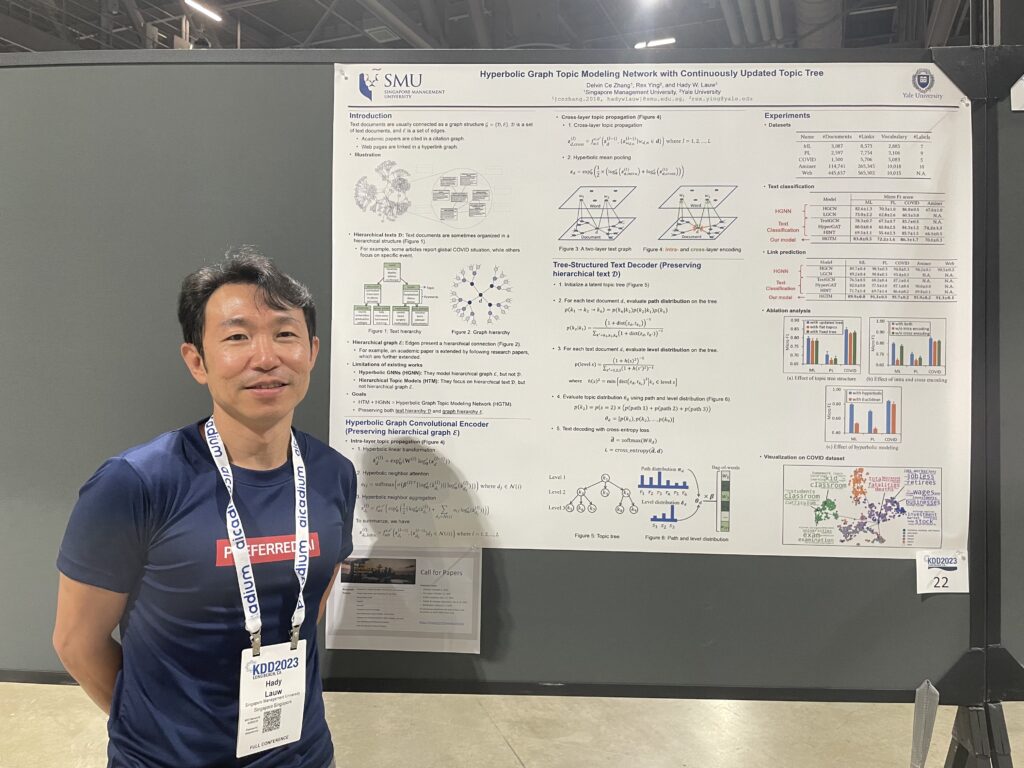 At the conference, Hady presented the paper Topic Modeling on Document Networks with Dirichlet Optimal Transport Barycenter. This was first-authored by Zhang Ce, also in collaboration with Rex Ying, who will be his future postdoc supervisor at Yale University. The paper itself was presented both orally as well as a poster.
At the conference, Hady also met Tuan, who is now with Amazon and flew in from Vancouver. Catching up over meals and drinks, we also found the time to enjoy the sun and the beach, as well as cycling over the long stretch of Long Beach.
As we're also in the midst of organizing the Web Conference 2024, Hady also took the chance to advertise the call for paper after his oral presentation.