RecSys 2023 in Singapore
In September 2023, Hieu had the pleasure of attending RecSys'23, the 17th ACM Conference on Recommender Systems, held in Singapore. The conference venue was the Suntec Singapore Convention & Exhibition Centre, conveniently located within a mile from SMU and just one MRT stop away.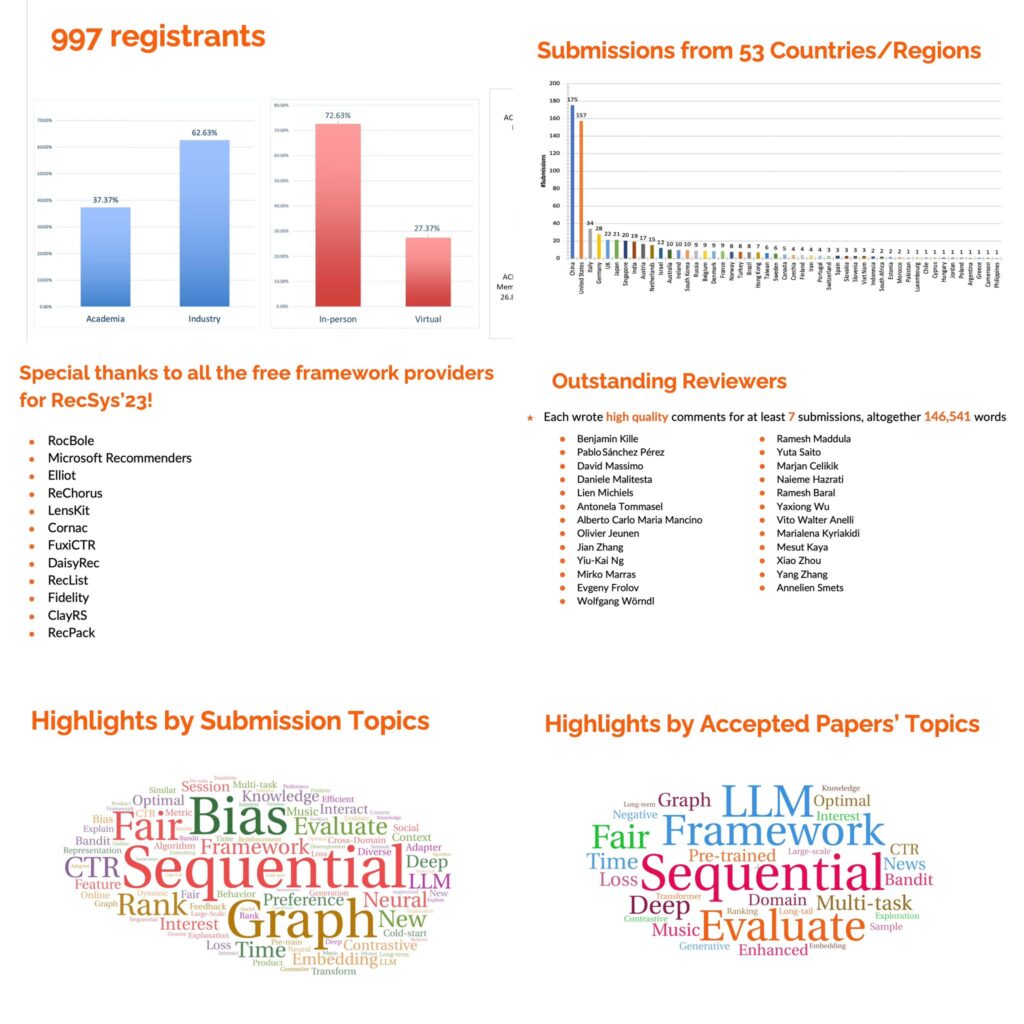 This year's RecSys conference witnessed a remarkable surge in both paper submissions and accepted research papers, with an impressive increase of over 100% and 144%, respectively. The conference program included a diverse range of workshops and tutorials, providing attendees with valuable learning opportunities.
Preferred.AI had one paper at the conference by Hieu and Hady, titled "Continual Collaborative Filtering Through Gradient Alignment," which was featured in the Late Breaking Results track. Sharing our research findings with fellow scholars and industry professionals was indeed a rewarding experience.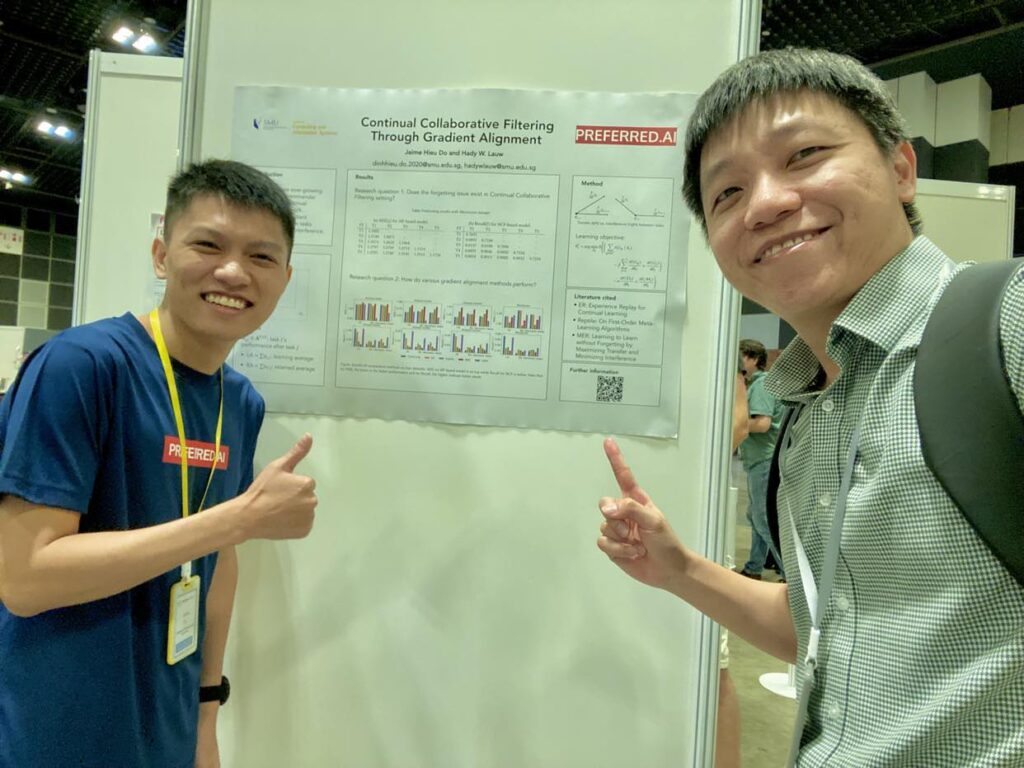 During the conference, Hieu had the unexpected pleasure of reuniting with Son, a former member of our research group who is now with A*STAR. Our chance encounter provided an additional avenue for learning as we engaged in discussions about research papers being presented and shared our insights.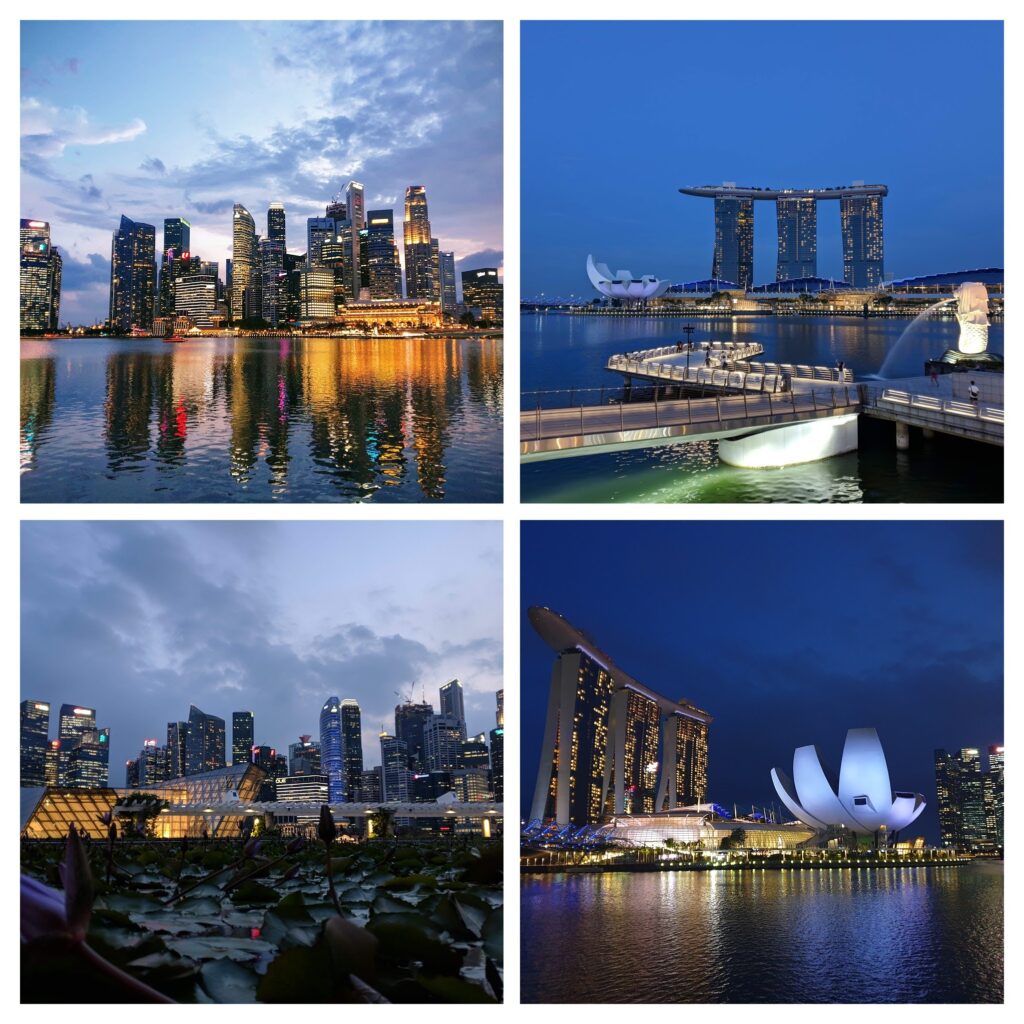 RecSys'23 marked Hieu's first conference participation and left a profound sense of inspiration and anticipation for the future. Preferred.AI eagerly look forward to many more opportunities to present our research at upcoming conferences.