Preferably Nonsentimental Defense of Sentiments and Preferences
On 10 February 2022, Tuan Truong successfully defended his dissertation, entitled "Modeling Sentiments and Preferences from Multimodal Data".
In a sign of the times, the defense was conducted in a hybrid manner, with Tuan and Hady physically present, and the audience attending virtually via Zoom.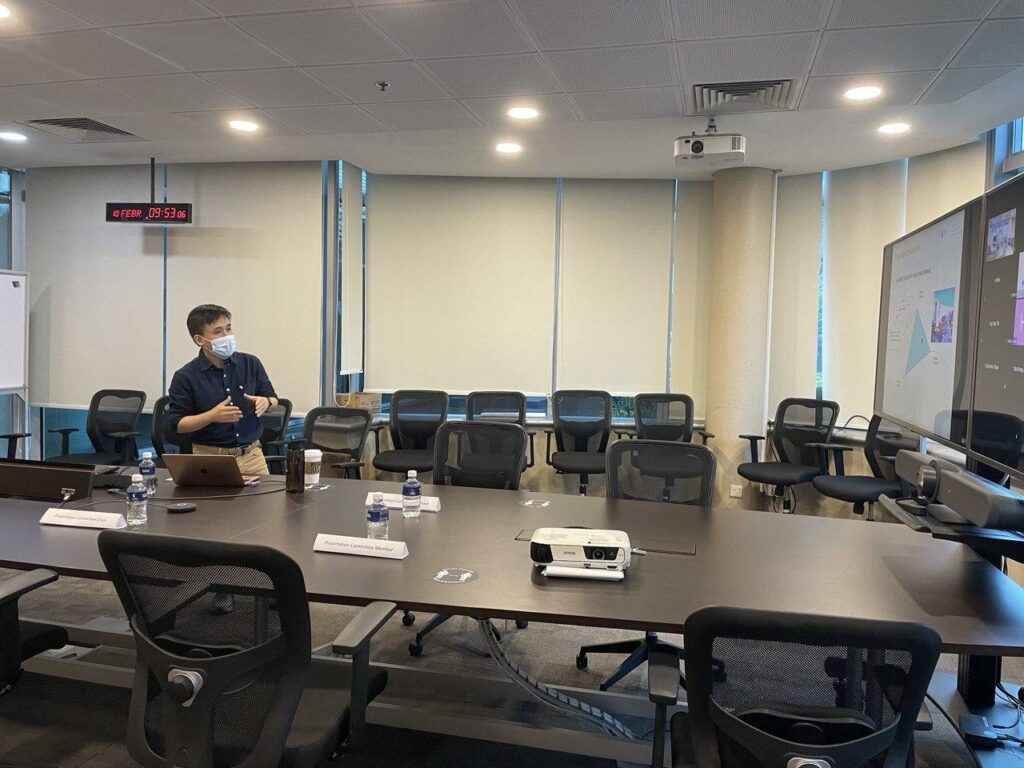 The first part of his dissertation deals with sentiment analysis, focusing on analyzing sentiments of visual imagery as well as where visual imagery can assist in textual sentiment analysis. The second part of his dissertation looks into recommender systems, making the case that incorporating preference signals of various modalities (be it text, images, or graph) would mitigate the sparsity issues in recommendation.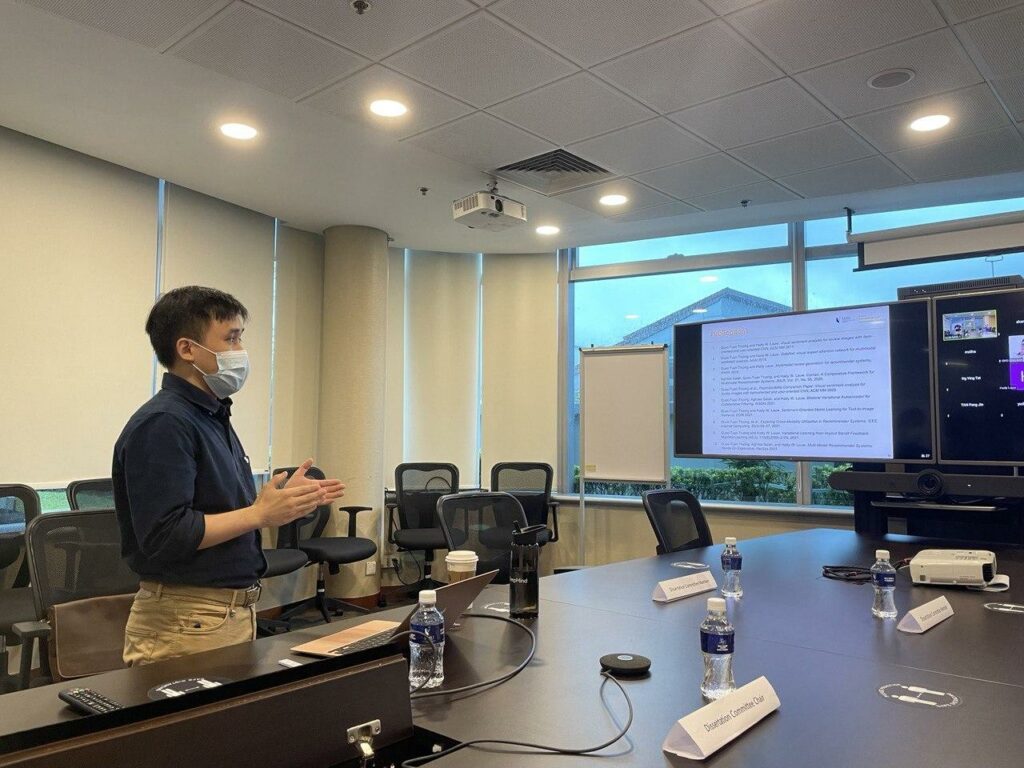 In the close to six years he spent with us, as a research engineer then as a PhD candidate, Tuan has certainly been busy. In addition to publishing prolifically, he is also a core member of the open-source Cornac recommender library, a cornerstone project of Preferred.AI that has been published in JMLR Machine Learning Open Source Software and featured in a RecSys-21 tutorial. In between things, he manages to collect awards such as Dean's List, Presidential Doctoral Fellowships, as well as data science competition championships.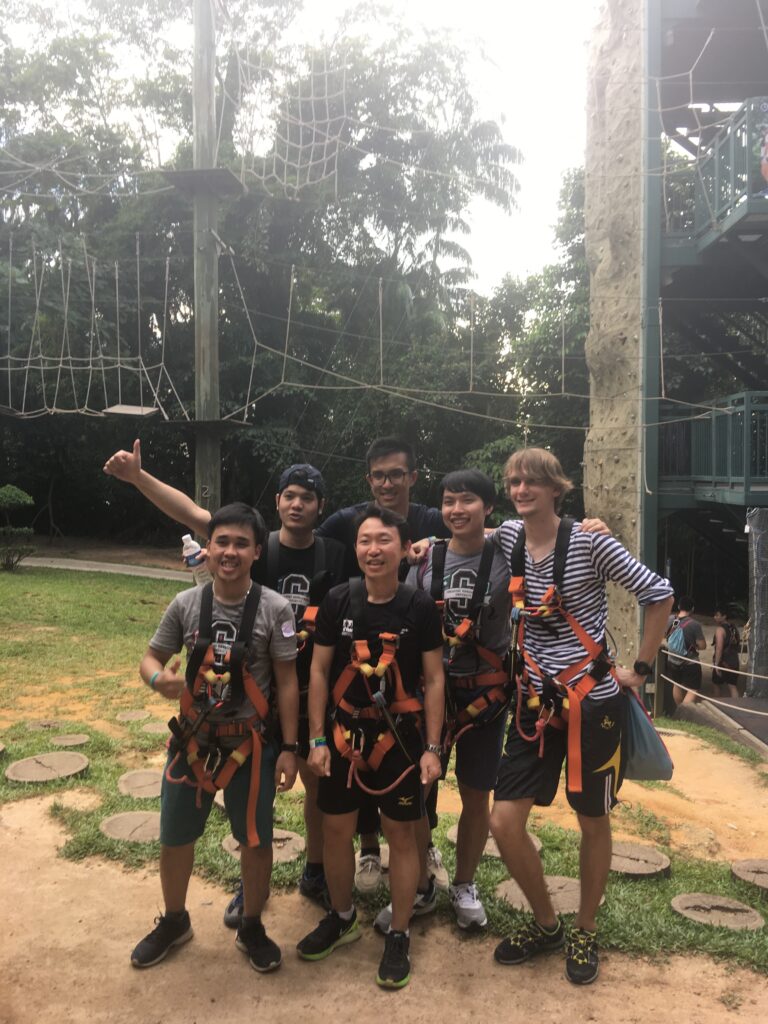 After the defense, we reflected nostalgically over lunch on how blessed the six years have been (Covid notwithstanding) and pondered prospectively on what awaits him in the future.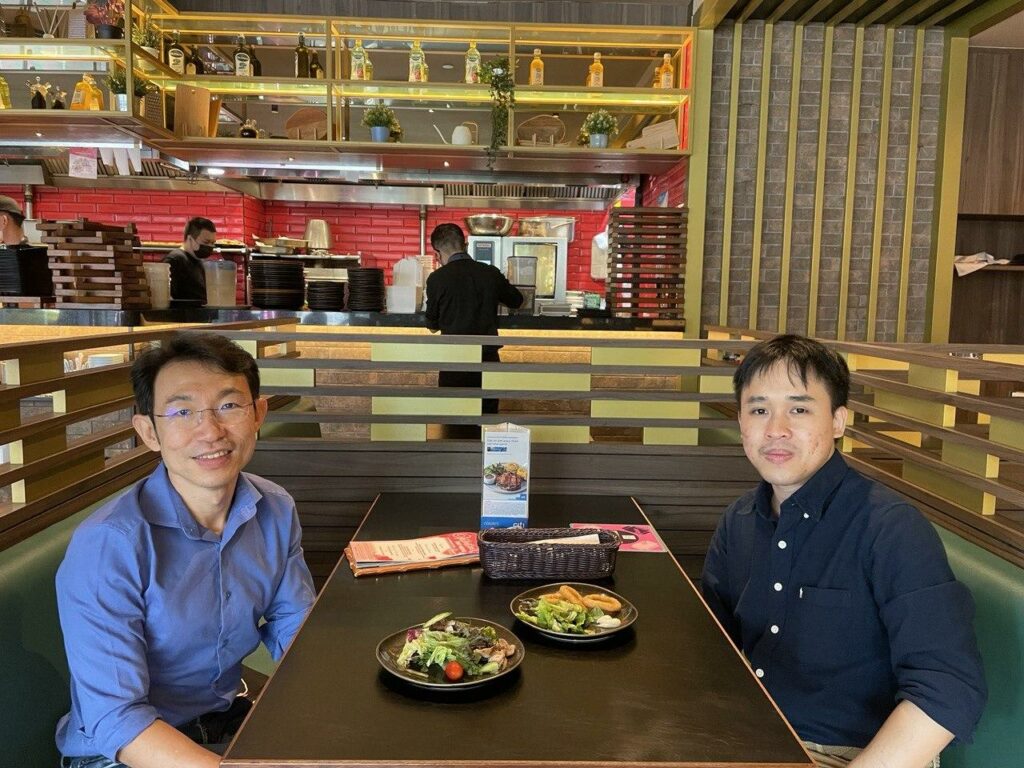 Onward Tuan! May the next six years be another growth spurt for you.