NeurIPS 2022 in New Orleans
Zhang Ce attended the 36th Conference on Neural Information Processing Systems (NeurIPS-22), which took place 28 November through 9 December, 2022. After two-year virtual event, NeurIPS-22 designs a hybrid conference this year, with a physical component at the New Orleans Convention Center during the first week, and a virtual component the second week. Zhang Ce attended both in-person and online conference sessions.
As a world leading and multidisciplinary academic conference, NeurIPS attracted 10,411 full paper submissions this year, of which 25.6% were accepted for presentation at the conference, spanning a wide range of research areas, including graph neural networks, language modelling, computer vision, reinforcement learning, causal inference, theory and optimization, etc. The diversity nature of the conference is also embodied by the worldwide participants, coming from different continents and working at various institutions, united by a common interest in the study of artificial intelligence and machine learning.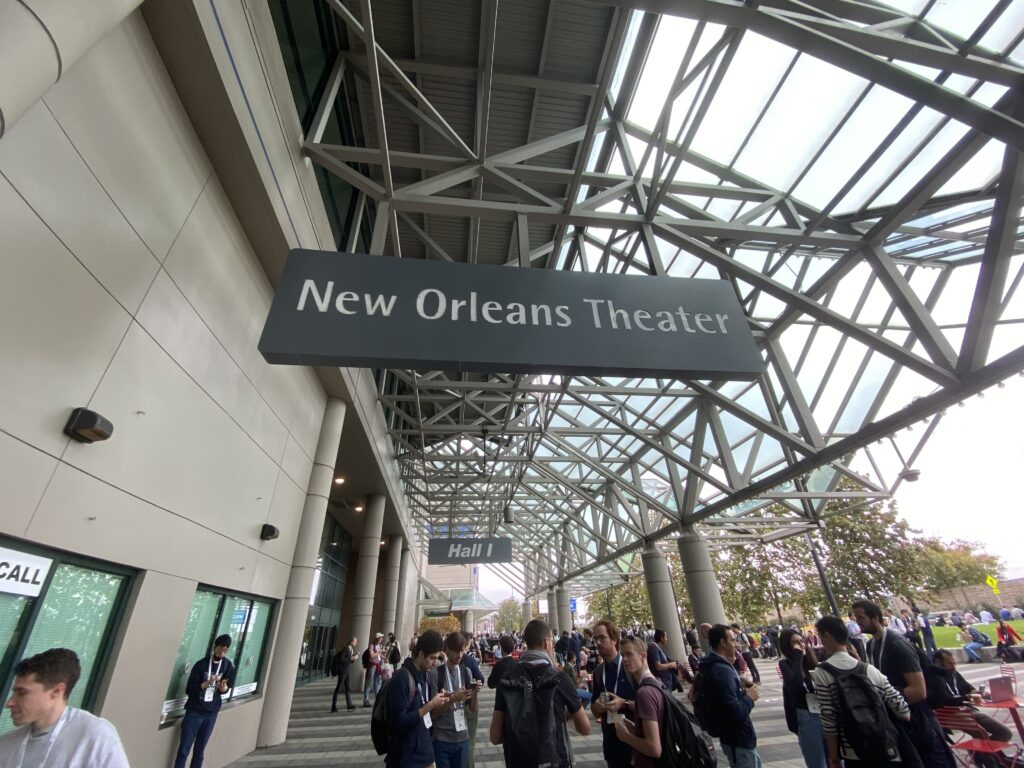 Preferred.AI research group has one paper at NeurIPS-22, Meta-Complementing the Semantics of Short Texts in Neural Topic Models, authored by Zhang Ce and Hady. This paper identifies a previously ignored problem in topic modelling, i.e., short texts generally suffer inferior topic modelling quality due to scarce word co-occurrences. To improve the performance of short text modelling, this paper proposes to transfer the semantic knowledge learned on long documents to complement short texts, with a meta-learning optimization objective.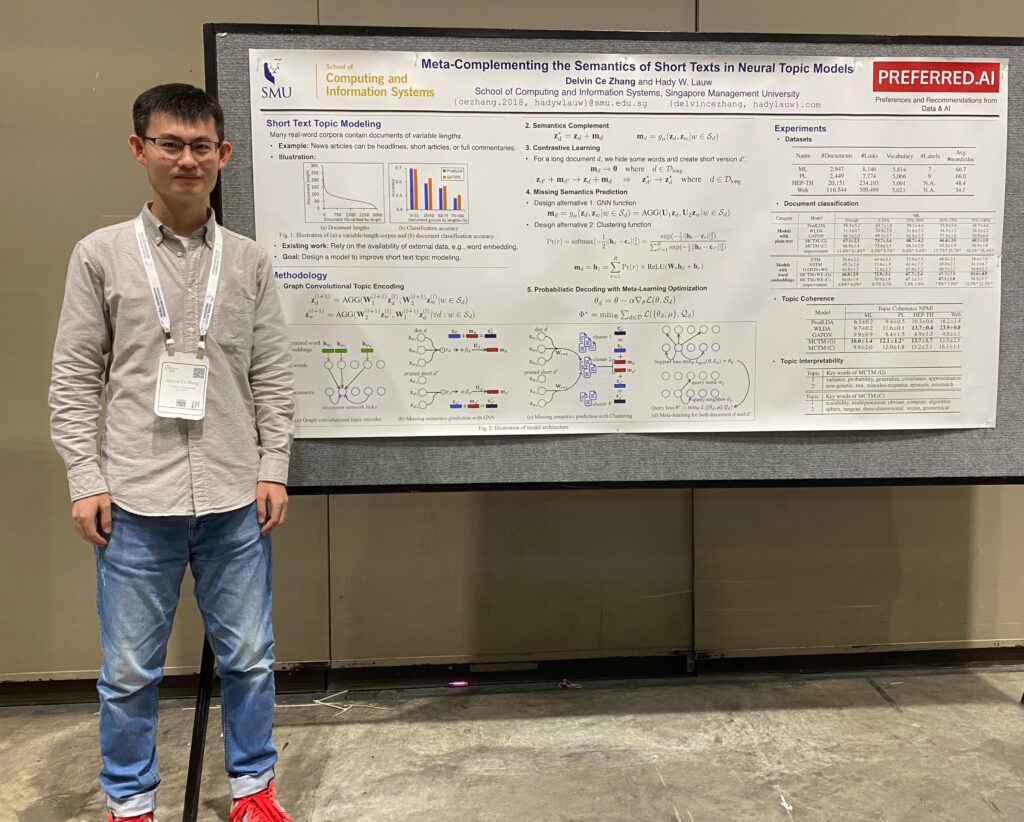 As with the title of our accepted paper, the conference is also a marvellous chance to complement our knowledge by networking with researchers from diverse backgrounds. The discussion with a professor at a US university motivated Zhang Ce to consider the potential of designing topic models for biology research. The interaction with a scientist from Salesforce Research inspired a promising research work, integrating graph neural networks with language models.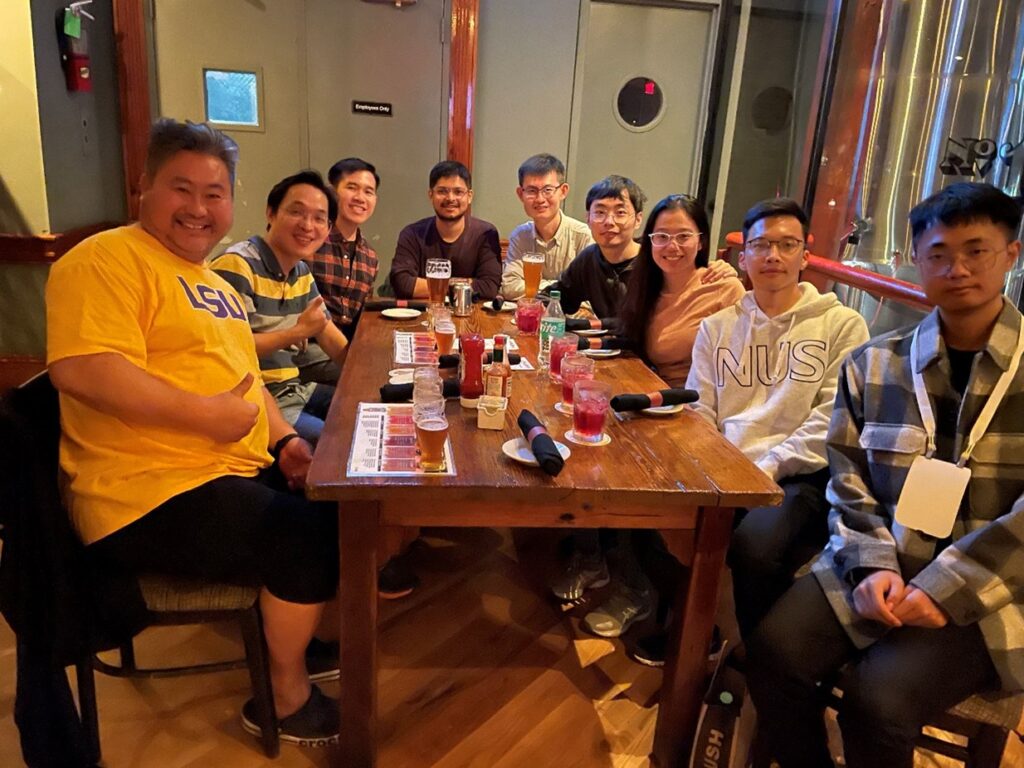 New Orleans is a sea city, especially famous for its distinct sea food, jazz music, and World War II history. Together with a former SMU research engineer, Zhang Ce had a great chance to visit The National World War II Museum. The hip-hop show at Jackson Square also attracted our attention.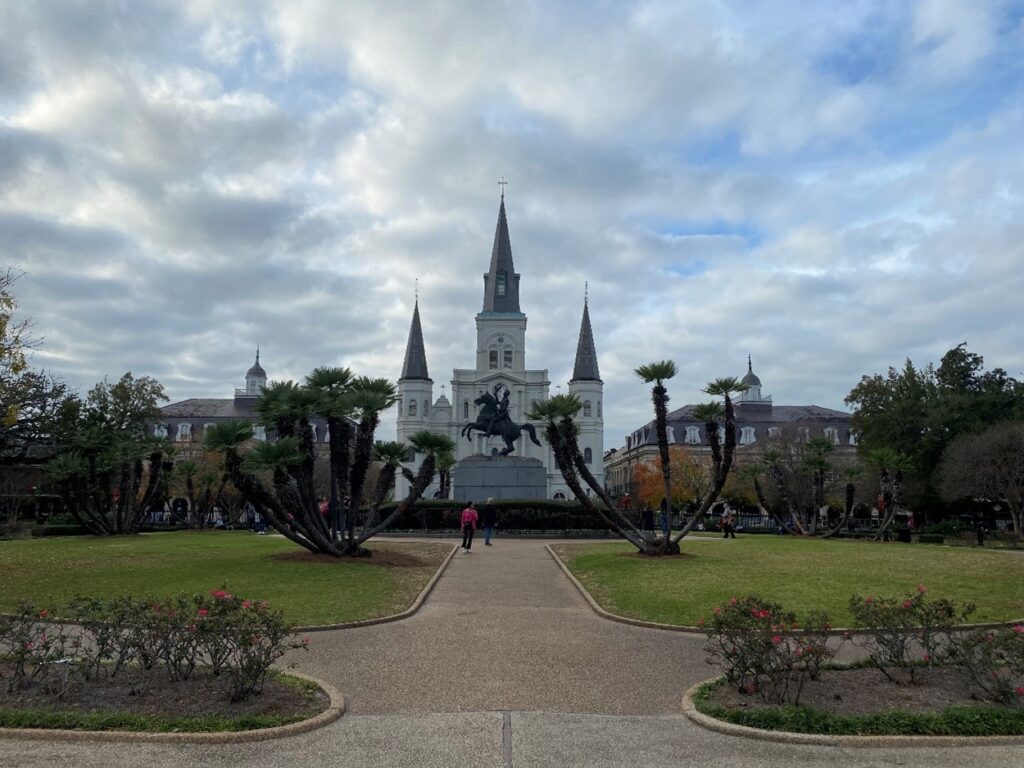 Though NeurIPS-22 conference lasts several days only, we always keep the spirit of doing high-quality research into the heart. "Where there is a will, there is a way." Preferred.AI is always striving hard to appear on future NeurIPS conferences!