Aloha, AAAI-2019
In January 2019, four members of Preferred.AI travelled to the AAAI-19 conference held in Honolulu, Hawaii to present 2 papers and 1 tutorial.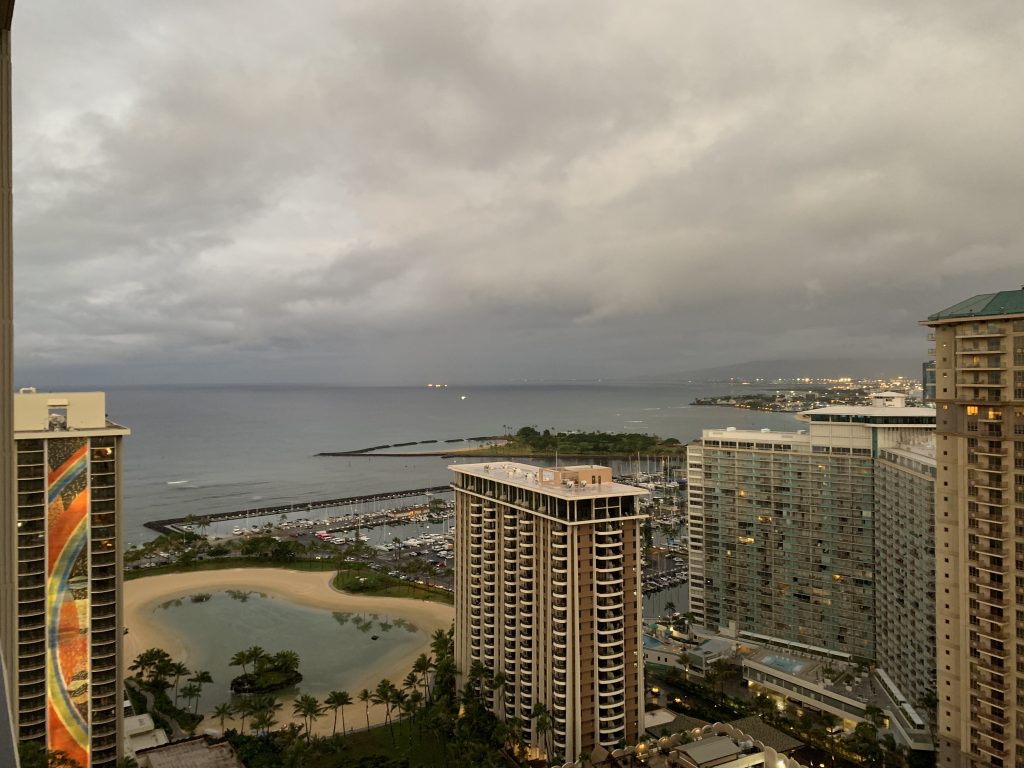 As a premier conference in artificial intelligence, AAAI has always been competitive. This year was especially so. There were a total of 7095 full paper submissions. No wonder the acceptance rate for this year was a low 16.2%, a drastic drop from last year's 24.6%.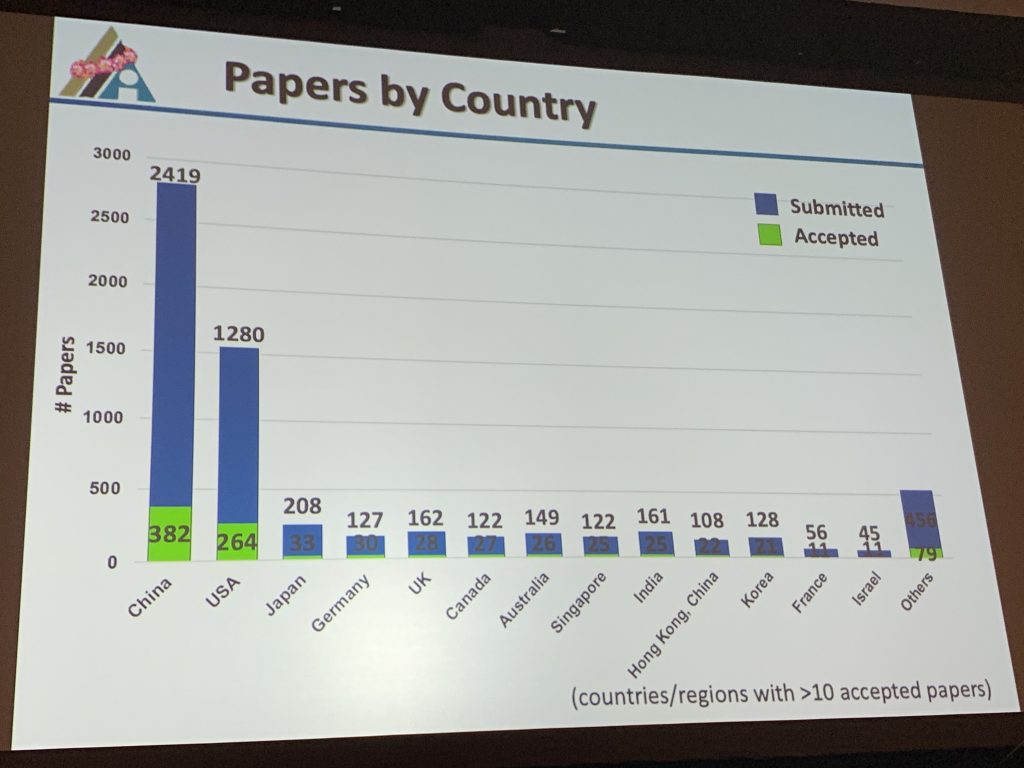 On Jan 28, Andrew and Hady delivered a 3-hour tutorial on "Recent Advances in Scalable Retrieval of Personalized Recommendations". This emphasized the importance of retrieval efficiency for recommendation and covered the main strategies such as approximate maximum inner product search, indexable representation learning, discrete representations. We made the materials as well as video recording available.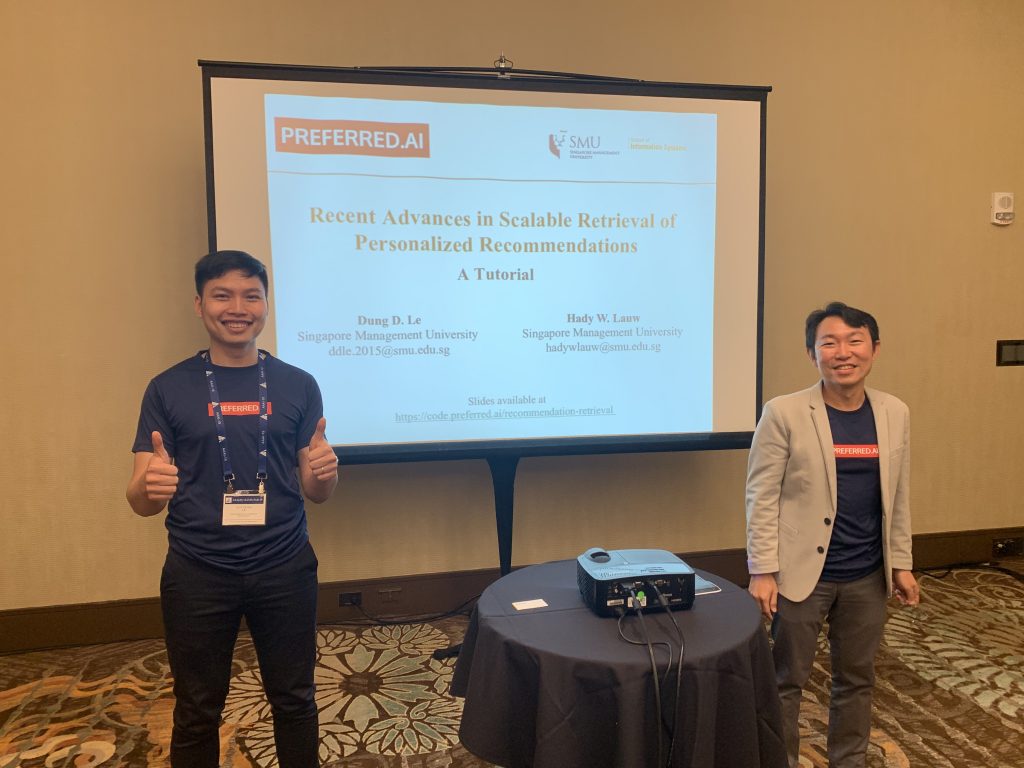 On Jan 30, Tuan presented the spotlight for our paper "VistaNet: Visual Aspect Attention Network for Multimodal Sentiment Analysis" that showed the efficacy of review images in helping to identify the textual passages that would be useful for sentiment analysis. The implementation is now available.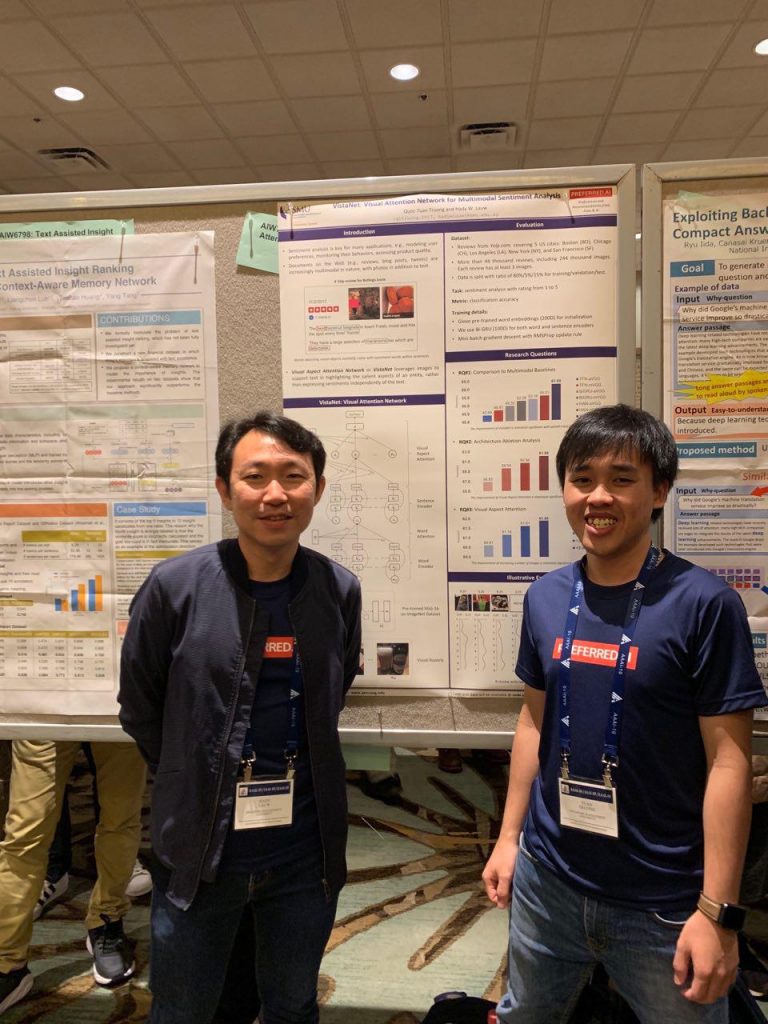 On Jan 31, Maksim gave the spotlight on our paper "CompareLDA: A Topic Model for Document Comparison", emphasizing that when comparison was a key property, a topic model supervised by pairwise comparisons such as CompareLDA would be more effective. The implementation is also now available.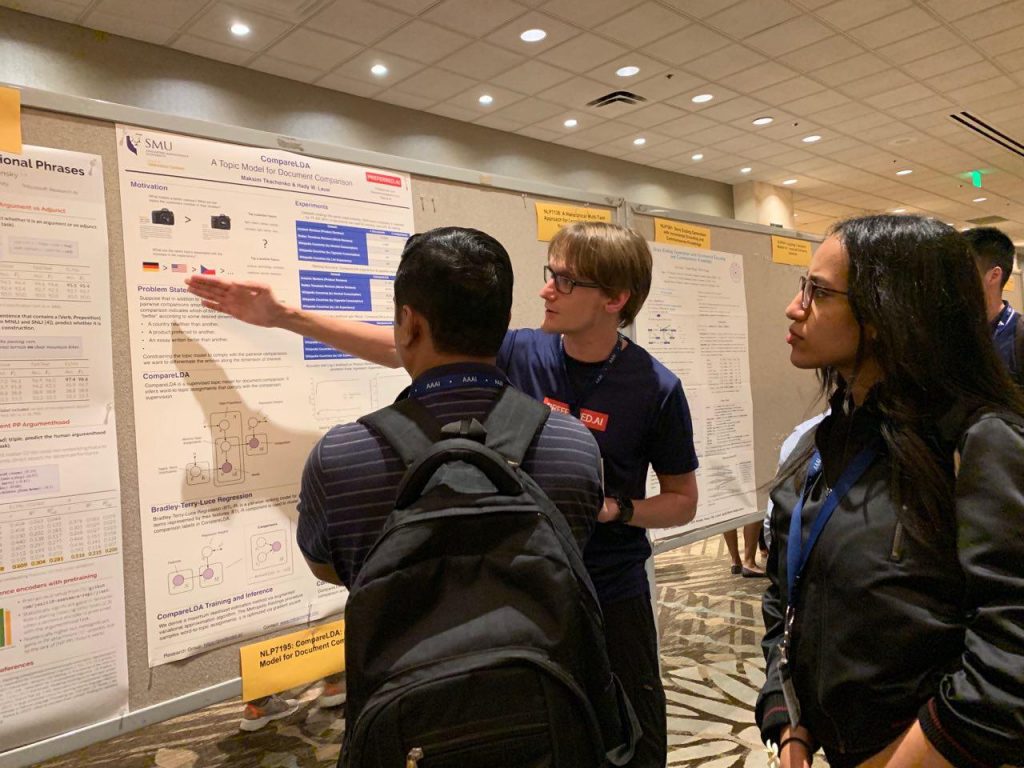 While the AAAI-19 program was interesting, the island of O'ahu also offered as picturesque a scenery as any. Maksim captured the winter waves of O'ahu in the following stunning drone video.
During the conference downtime, we explored several attractions around the island. We invite you to share in our experiences with the following montage.
Mahalo!